Unlock the full experience of leading web tools using your preferred access method. Stay connected on social media, stream music and videos, and stay informed and organized completely independently with Accessible Apps - a key feature of Communicator 5 when used on an I-Series.
From Facebook to Spotify to Youtube and more, find out which popular web apps and services are available and how they work on Communicator 5 Accessible Apps.
Use the most popular social media and messaging platforms completely independently via eye gaze, scanning or any other interaction method available on an I-13 or I-16 device.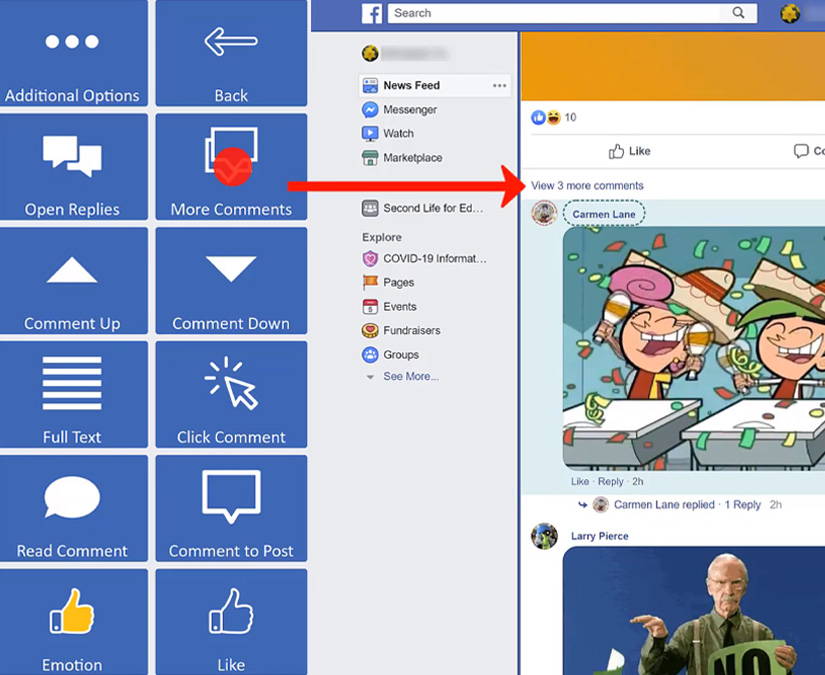 Register, log in, search, add friends, post, comment, like, add emojis and play or pause videos that catch your interest.
---
Accessible Facebook Messenger
Stay in touch in real time by sending and receiving messages and making audio or video calls. Search contacts, navigate and scroll through chats, and send messages with text, voice, sticker or emoji.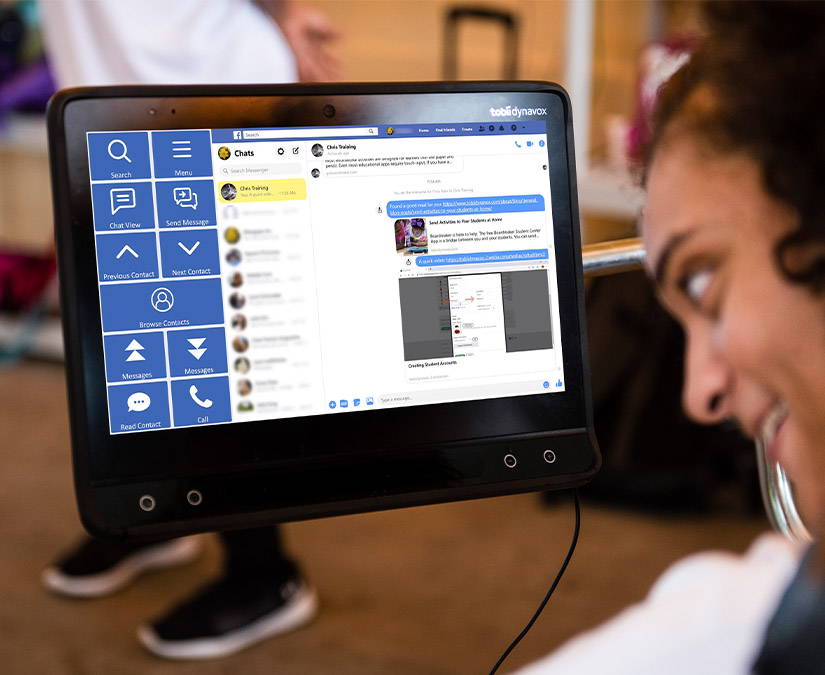 ---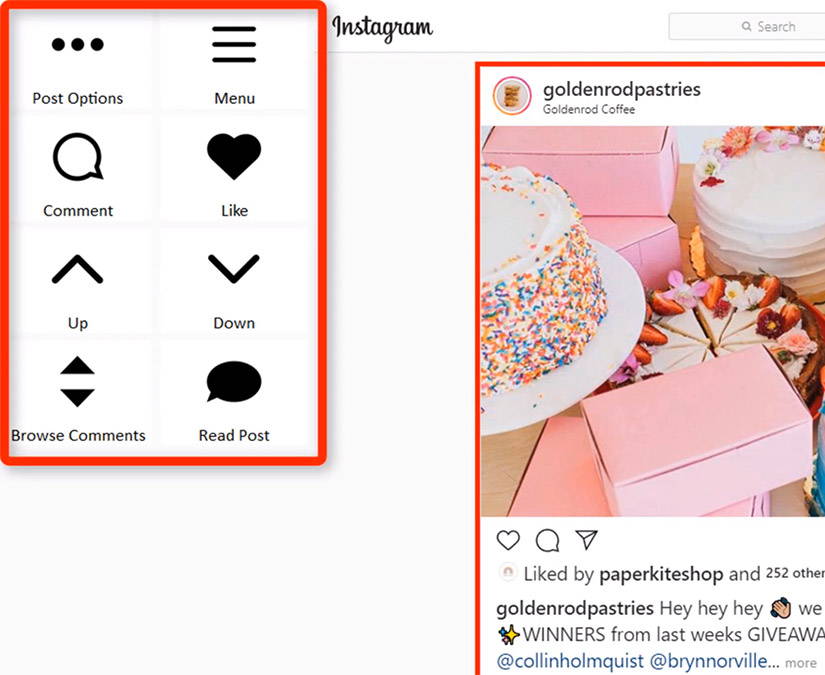 Browse for inspiration, scroll, search, explore hashtags, create your own posts or stories, like and comment with text or emojis.
---
Stay in touch in real time by sending and receiving messages by text, photo, voice or emoji. Search and scroll through contacts and easily create group chats.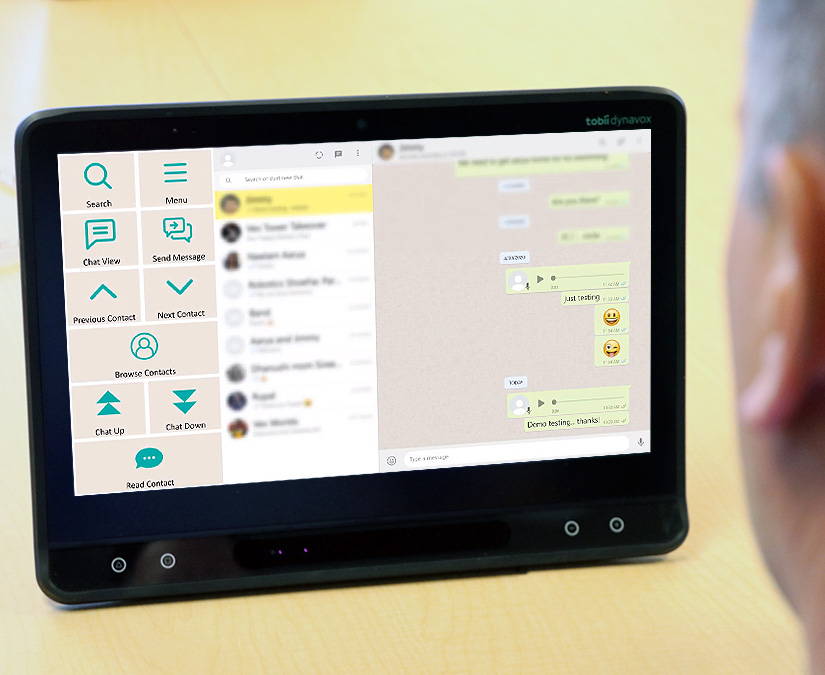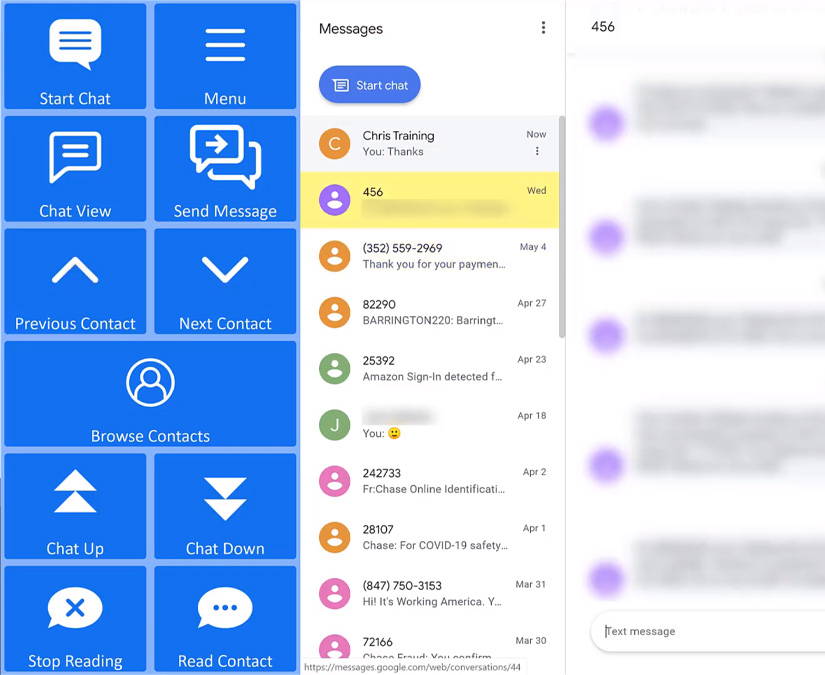 Accessible SMS Android Messages  
Access messages on an Android phone by searching for and starting chats. Send messages using text, pictures, emojis and more. Scroll, browse and select messages and have contact names read aloud.